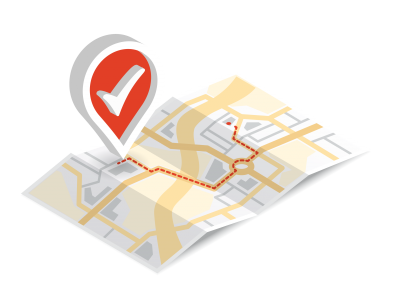 ">Appear first and foremost on local city dispensary pages so geo-qualified shoppers can't miss your shop.

Featured Status On Your Local City Page(s):
A dispensary detail card in the upper left primary page spot
An orange button linking to your dispensary page
An orange check mark on the map
Premiere placement in local listings under the map
You choose which cities you want to be Featured in, and we'll build your price package.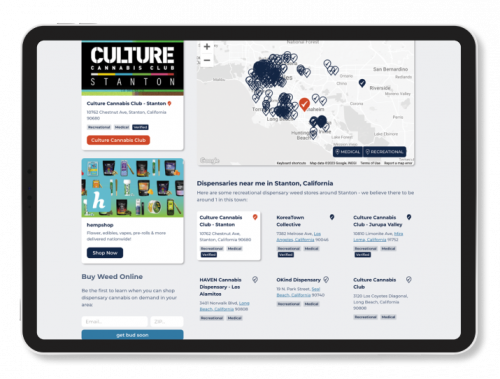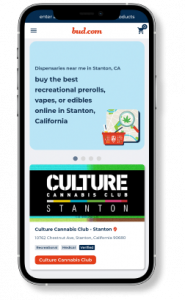 Featured dispensaries appear large and in-charge on local listings pages.

Your dispensary will show up first, before the dispensary map, when people scroll on mobile.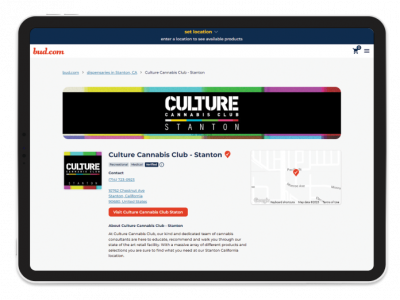 The orange button links to your dispensary page on bud.com which is also decked out in clickable orange: including the large button leading to your web site.
Do you have a dispensary offering delivery services?
We can make you a combined featured listing package.